by
|
Last Updated:
The virtual reality world has always been about potential.  It's been a souped-up car with the driver's feet on both the gas and the brakes.  Now, with the Oculus Rift becoming more widely adopted, with VR making inroads beyond gaming into real estate, travel, movies, and even sociological research, the brakes are off, and the roadster is lurching away from the starting line.
But we're still in the land of future potential where predictions are all we have when it comes to how big the industry will get.
A Forbes story on the issue quotes a Goldman Sachs report that predicts the industry might leap to the $80 billion mark by 2025. Now, because the technologies and the way VR might figure into the information world are still in development and not widely understood, there may still be some uncertainty as to these numbers.  But if the industry rises to nearly that level, it's time to get in.
So if you're weighing VR firms, here are 10 BIG ones that caught our eye.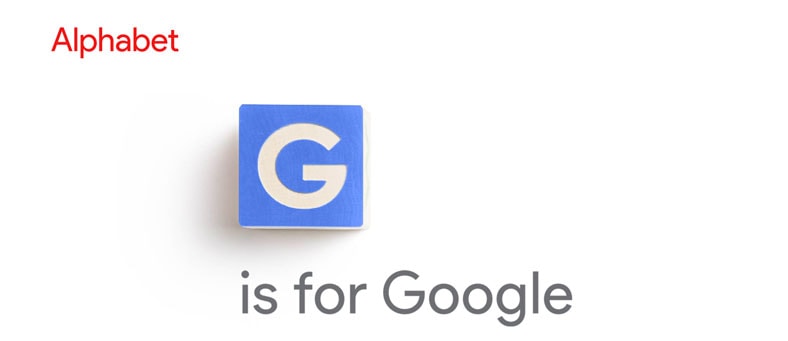 1. Alphabet
One of the main reasons this VR player is a no-brainer is that it's the holding company of Google.  Alphabet has all the logistics and distribution channels in a row, owning Youtube and producing Google Cardboard.  Already off to this good start, Alphabet is ramping things up.
Virtual Reality is its own division of Alphabet, with experienced developers like Scott Broock and Clay Bavor on board.  So, while Alphabet has been distributing its folksy Cardboard headset to school teachers for use in classes, it is also revving up to put its eggs in other virtual baskets.
Alphabet is said—and this is just speculation right now—to be developing what could be a revolution in the industry, a standalone headset.  Yes, this would be a headset that doesn't need a computer with which to interface. Fitted with outward facing cameras, this device would be portable and versatile.  Who knows if it will come to fruition, but a company would be hard-pressed to have more resources behind an innovation.
2. Virtuix
Now this is virtual reality.  This is for people who have bought the chips and dip and beverages and have invited their friends over to experience some serious…stuff.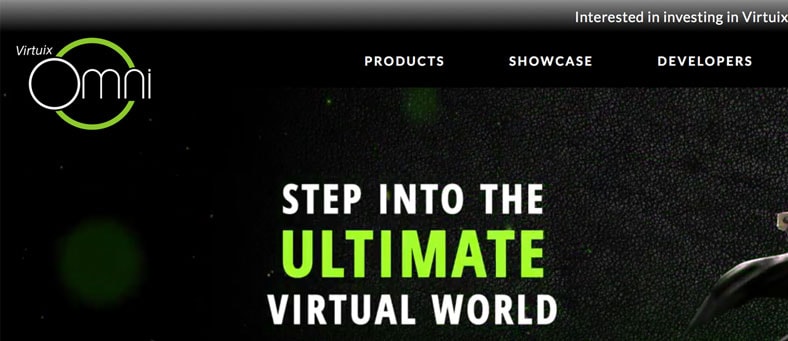 If you're looking to invest in a company that offers something bold and new, try this one on for size.  Virtuix produces the Virtuix Omni, a "virtual reality motion platform."  When you use the Omni, you're wearing the headset, but that's just for starters.  You're standing on an upright black platform, the base of which was a treadmill.
Jump into a game like Battlefield 4, Call of Duty, etc., and feel what it's like to move through the gaming environment.  How much more real can it get?
To date, the company has raised just a hair under 5 million dollars.
3. GoPro
GoPro is already established as a go-to product for people taking action shots.  It's even commonly installed in drone aircraft.  Now, the firm is poised to create the sort of 360, immersive content needed for virtual reality entertainment of various kinds.  This includes camera mounts that fit as many as 16 cameras, which is the direction that creators of VR content are going.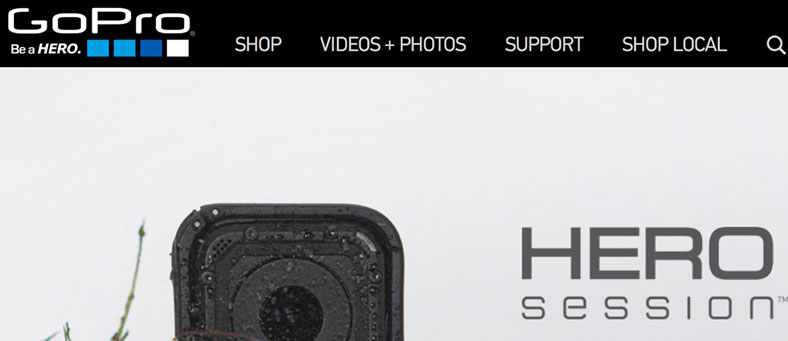 Some of the most recent views on the history of VR are that it's content that needs to improve.  Some of the earliest experiments in the creation of original VR content have seemed like experiments.  The equipment undeniably exists, and it's up to startups to be able to produce high-quality content that is up to the task.  GoPro may be in a position to be a crucial leader in this field.
4. Ambarella
This company shoots out SoC (system-on-chip) video chips that provide video compression and image processing.   One company that uses this technology is none other than GoPro.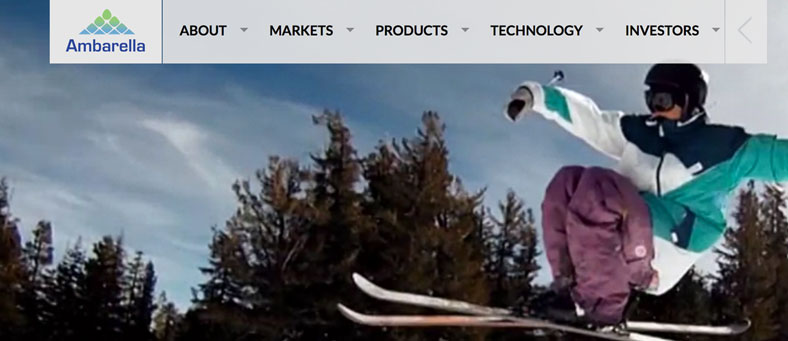 Well, Ambarella has a brand new product line tailored for virtual reality, the S5 chip, which offers not only low-light processing, but also 360 de-warp.  These features should give Ambarella status as indispensable for creators of original VR content.
Remember, the VR experience is different from other gaming and electronic experiences.  It depends on complete realism and on a total lack of interruptions.  That means that each individual component is important—something that makes the experience more user-friendly and smooth can be as important as a headset.
5. Apple
Is Apple part of the VR world? Yes they are.  A couple of months ago, Apple got its patent for a VR device compatible with the iPhone.  It looks a bit like Google Glass, and we'll see where it goes.  Hey, you wouldn't be reading about VR if you didn't like a bit of speculation, right?  Follow this hot lead!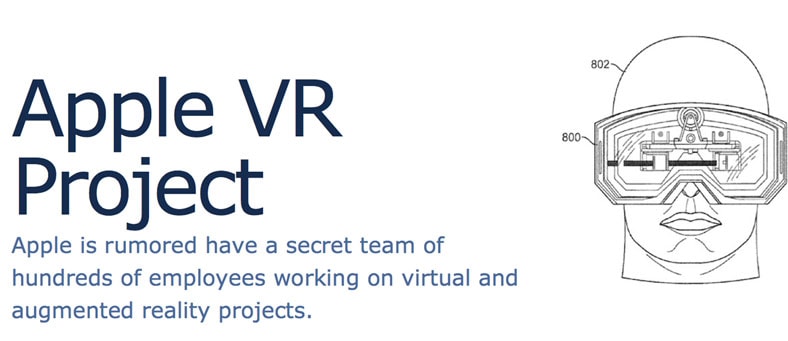 Source Macrumors.com
What is established is that last year, Apple acquired Metaio, the VR firm that engineered a virtual catalog for Ikea, thus showing its commitment to branch out more and more into the virtual realm.
Now, there's also the brand new development of Apple TV.  This provides a headset-free virtual experience in the form of 360 degree-video.  Through the free app Littlstar, Apple TV viewers have access to thousands of programs, including Jailbreak, Interrogation, and Dancing with the Stars. How cool would it be to tango with Julianne Hough, right?
Now, you may be wondering about virtual reality for Apple TV gaming.  A lot of people use Apple TV for that purpose, and obviously, VR fits right in to gaming.  Well, it's certainly in development, but the video market seems to be bigger now, and there's the secret, bigbigbig project that seems to be occupying Apple's energy.
6. Advanced Micro Device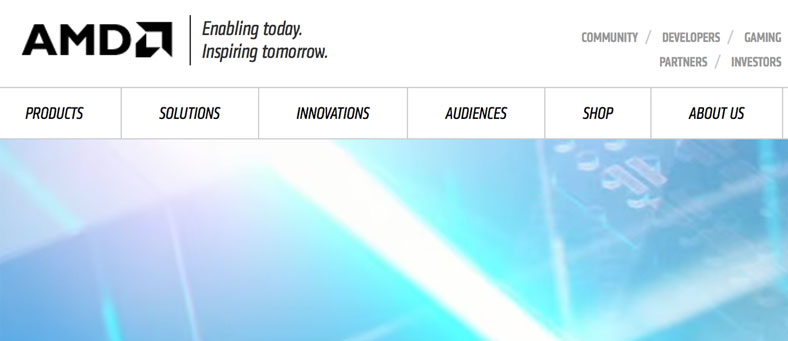 AMD makes graphics processors, which are the life's blood of an accurate, believable VR experience.  You can't have the mountain you're trying to virtually ski start buffering.  AMD's products work with Oculus Rift.  Its latest iteration, LiquidVR, is aimed at cutting out motion-to-photon latency to create the smoothest immersion possible.
7. Qualcomm

One hurdle for virtual reality is for it to integrate as well as possible with smartphones. Qualcomm chips in (see what we did there) by offering processors for smart phones meant to slide into VR headsets.  One of its newest models is the Snapdragon 820 smartphone chip, which broadcasts in 4K HD
8. Sony
The name everyone knows is going strong on the VR front.  Sony's PlayStation VR headset seamlessly combines the hardware with content, making it a very viable player.  Let's not forget that as of now Sony's VR headset retails for less than the Oculus.

Sony's VR playing experience does include, in addition to a 360-degree view, the ability to walk through environments, to turn around, etc.  Games like DriveClub, Valkyrie, Dead Secret, Golem, and Wayward Sky are popular in this infant technology.
No one can question Sony's commitment.  It is nearly neck in neck with the Rift when it comes to technical specs: 960×1080 display (per eye) just trailing the Rift's 1080×1200; 120Hz refresh rate just besting Rift's rate of 90Hz.  No doubt, Sony is a frontrunner in the gaming planet in the VR universe.
9. NVIDIA
Let's not forget about this graphics card developer.  Not wanting to get left behind, NVIDIA recently inked development deals with more than 200 companies for consumer VR applications.

NVIDIA cranks out the GeForce GTX GPU, an incredibly powerful, fast processor.  It's kind of like a v6 engine or Dolby sound or high-fructose corn syrup in terms of its importance in a particular field.  If you want fast gaming, GTX is the best game in town, setting the industry standard.
As is clear by now, if the three words of real estate are location, location, location, with VR, it's graphics graphics, graphics.  And the three words of graphics are speed, speed, speed.  A glitch, hiccup, stutter or freeze would be like the pizza man suddenly stopping and some of his flesh dripping from his body when he's on his way up your driveway.  And you're really hungry!  The goal is for digital villains, race car drivers, etc., to be about as likely to freeze at random times as the Domino's man.
Perhaps that's why NVIDIA has rolled out its software development kit, called VR Works. What this is all about is a big treasure trove of APIs and libraries that NVIDIA provides to developers of VR experiences of all kinds.  How generous!
Without getting excessively technical about it, a lot of the features, particularly the visual ones, are there to cut down on any latency—meaning you're less likely to have a little glitch in the action of anything on the screen.
10. Facebook
You probably know that Zuckerberg and crew bought Oculus Rift.  That has meant some great development for the technology.  Zuckerberg has wanted people to essentially use Facebook as their portal to all their web surfing, and he wants to extend this to the virtual experience.
His ideas intend to take VR outside the realm of gaming and porn and into a wide variety of interactions.  What the Big Z has in mind can be described as teleportation, allowing for virtual meetings, trips, etc., that are more real than those we can experience today. The newest in technology to push this vision forward is the Oculus Quest, so if you're wonder where can you get a discounted Oculus Quest then you are half way to experiencing exactly what Facebook wants their customers to experience.
So there you have it.  It must be exciting to see the strides being taken by these companies, the meticulous plans laid out.  Many of these companies are the best at their particular niche, and that makes them very compelling.